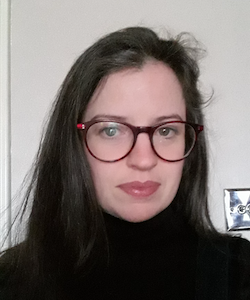 Anna McFarlane is a British Academy Postdoctoral Fellow at Glasgow University with a project entitled "Products of Conception: Science Fiction and Pregnancy, 1968–2015." She has worked on the Wellcome Trust-funded Science Fiction and the Medical Humanities project and holds a Ph.D. from the University of St Andrews on William Gibson's science fiction novels. She is the editor of Adam Roberts: Critical Essays (2016), co-editor of the Routledge Companion to Cyberpunk Culture (2020) and the author of Cyberpunk Culture and Psychology: Seeing Through the Mirrorshades (forthcoming, Routledge, 2021).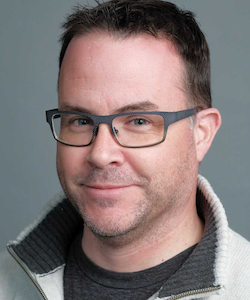 Graham J. Murphy is a professor with the School of English and Liberal Studies (Faculty of Arts) at Seneca College (Toronto). He is co-editor of The Routledge Companion to Cyberpunk Culture, Cyberpunk and Visual Culture, andBeyond Cyberpunk: New Critical Perspectives, and author of two dozen peer-review articles and book chapters. He is co-editing the new Routledge project Fifty Key Figures in Cyberpunk Culture and is in the earliest stages of a proposed monograph on William Gibson's Neuromancer for the recently announced Palgrave SFF: A New Canon series.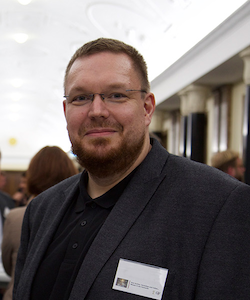 Lars Schmeink is the project lead at the "Science Fiction" subproject of "FutureWork," a research network funded by the German Ministry of Education and Research. He was the inaugural president of the Gesellschaft für Fantastikforschung from 2010 to 2019 and has published extensively on science fiction and posthumanism. He is the author of Biopunk Dystopias: Genetic Engineering, Society, and Science Fiction (2016) and co-editor of Cyberpunk and Visual Culture (2018), The Routledge Companion to Cyberpunk Culture (2020), and New Perspectives on Contemporary German Science Fiction (forthcoming, 2021).
The editors of The Routledge Companion to Cyberpunk Culture will be part of the RCCC roundtable discussion on
Living in Cyberpunk Times